The Corvallis Climate Action Advisory Board has convened, and the YouCAN Corvallis team eagerly attended their first meeting and hear the Board members construct their strategy for the coming six months.
Three Youth Leaders spoke to the Board, introducing their proposed Climate Recovery Ordinance, and requesting that the Board consider endorsing this initiative at their next monthly meeting.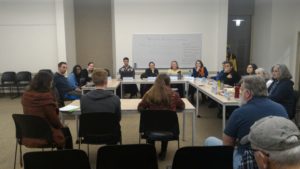 See local news coverage of the meeting here!